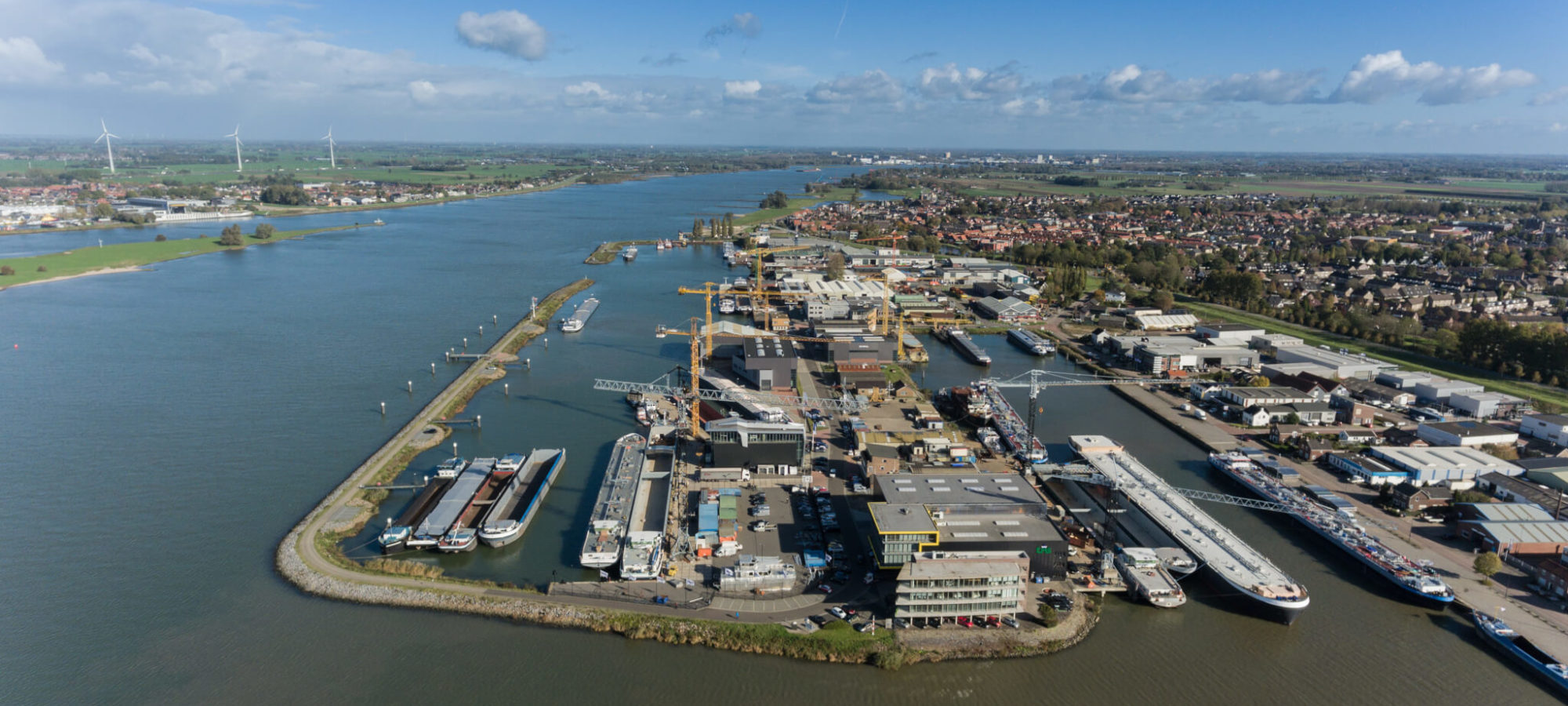 Biesboschhaven Noord
A finishing site where all types of inland navigation vessels can be finished by a team of experts who work together as one. The advantage of Werkendam is that many of our suppliers are also based in the same harbour, which promotes collaboration and facilitates mutual communication. Four ships can be finished here at the same time.
The site is also used for repair works. In the future, the plan is to further modernise the harbour and shipyard in collaboration with the municipality of Werkendam and to prepare it for the future growth of the company. This will make it possible to finish a greater number of ships on site and to provide a better overview of the finishing site.
All VEKA yards are equipped with the necessary tools and equipment to carry out the required work, That means all equipment that can be expected at a modern yard, such as;
Several forklifts
Pipe cutting and bending machines
Trimming machines
Welding machines (manual and automatic)
Trolleys
Certified scaffolding
Tools and equipment are inspected periodically in accordance with the following certification:
ISO: 14001 certified.
OHSAS: 18001 certified.